Welcome To
Wright Elementary School
1524 Hollywood Blvd. NE Cedar Rapids, Iowa 52402 | 319-558-2278
A message from our principal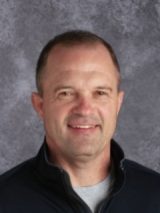 Welcome to the Wright family! We are so excited for you to join us on this great educational adventure!
At Wright, we strive to focus our community on student-centered learning built around strong relationships with students and families. We welcome you into our building to experience the dedicated and energetic staff committed to your child's educational and social-emotional well being.
Enjoy your experiences at Wright Elementary School!
Brian Krob
Principal
13
Languages spoken in our schools
1:1
Personal devices for all students